Become an IT consultant within Salesforce in 12 weeks !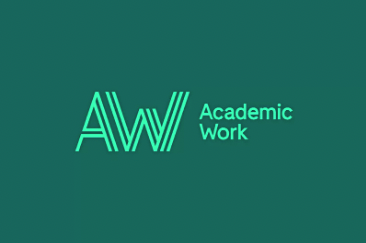 Become an IT consultant within Salesforce in 12 weeks ! 💻
Do you dream of working with digitalization as an IT consultant but don't have the right education or background to fulfill that dream? If there was a chance to work with a cloud-based platform used by more than 150 000 companies all over the world, would you take it?
Through AW Academy, there is an opportunity for the ones with right the abilities and motivation to apply for a 12-week training program which gives you the opportunity to become a Salesforce-consultant!
Salesforce is known as one of the world's most innovative companies and has been acknowledge worldwide for its cloud-based CRM platform solutions. Together with partner companies and customers in Switzerland, they have seen a huge demand for consultants with knowledge and certifications within the Salesforce platform. For this reason, Academic Work and AW Academy are collaborating with these companies to open the door to new talent who want to enter the ecosystem.
Through the Academy for Salesforce program, we give you the basics you need to start a new career as an application consultant focusing on the Salesforce platform. You will undergo a unique training where you really get to go in depth within Salesforce. Furthermore, you will learn how to administer, maintain and make customized adjustments on the platform and how customers can get the most out of it in their customer-care related tasks.
In addition to knowledge of the platform, during the program you will also gain expertise in softer parts of the role. Including, for example, requirements management, workshop facilitation and how to manage customers' expectations.

During the program, you will get certified in:
Salesforce Certified Administrator 
Sales Cloud Consultant
Service Cloud
In the recruitment process, you will be matched with one of our participating client companies, which means that the role you enter after completing your training at AW Academy may slightly vary depending on which company you sign a contract with.
Duties may be:
Requirements and analysis of processes within sales, customer-care and marketing for the client.
Implement and maintain clients' Salesforce solutions.
Participate in, and run workshops with a focus on the business' requirements.
Perform system configuration, customizations and troubleshooting on platforms.
Collaborate with technically oriented roles such as architects and developers to implement adaptations.
Migrate (move) data into Salesforce, from other systems.
Educate super users or end users in how to use Salesforce.
Information about the program
 The education pedagogy is built on Accelerated Learning which is an efficient way to a new career for those not afraid of an exciting challenge. It is based on current science within brain research and is focusing on practical learning in high pace with continuous feedback.
Program start: 30th January - 28th April 
Extent: Fulltime
Location : Online training 
Place of work after graduation: Geneva/Lausanne/Zurich/Basel/Bern
Requirements
Have good skills in English, verbally and in writing (C1)
Have passed all three initial tests with a focus on abilities
Has a great interest in IT and programming
To qualify for the consultant role, you do not need any previous IT experience, but you must have the right skills, personal qualities and commitment to start your new career. To be able to succed in the role as a Saleforce Consultant you will need : 

Good problem solving skills
Good communication skills
Good cooperation skills
Result-oriented 
Practical information 
The recruitment process: We work based on ongoing selections and the process consists of tests and two interviews. If you want to increase your chance of getting a place on the program, we recommend that you apply immediately as the places can be filled before the recruitment deadline ! 
Deadline to apply to the program is: 20th December
What is Academy?
We are convinced that the time has come for a new type of education. That's why we started Academy, a school that offers Accelerated Learning Programs. We prepare and train people with the right abilities and ambition for new challenges and careers. We do this by combining a challenging recruitment process that focuses on what people can do tomorrow, not what they did yesterday. As well as a tailor-made training package that we have developed together with some of the best teachers in their respective fields. This creates an educational environment where truly ambitious people have the opportunity to reach their full potential.
Academy is part of Academic Work and we are building the school of the future, today!
Become an IT consultant within Salesforce in 12 weeks !
Téléchargement du formulaire de candidature